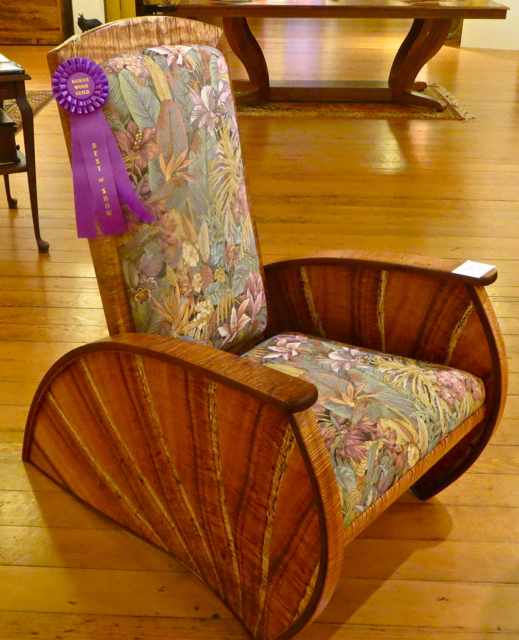 Marcus Castaing has been making furniture professionally the last 35 years at the south end of the big island of Hawaii. Although he had made some rustic burl furniture and a few hobbit houses in his youth, it was when he moved to Waiohinu in 1980, that he became serious about being a maker of fine furniture.
He has won numerous awards in local and state art exhibits and has pieces in the collection of the State Foundation on Culture and the Arts and in the permanent collection of The Honolulu Academy of Arts, and private collections around the world.
Marcus makes a point of using sustainable harvested lumber in his work and has an active role in the milling of most of his wood. He also has developed techniques in the construction of his work that uses valuable and rare materials in a conservative and artistic fashion.
To contact Marcus call 808 929 9974 /email : Marcuscastaing@aol.com/
web site: MarcusCastaing.com