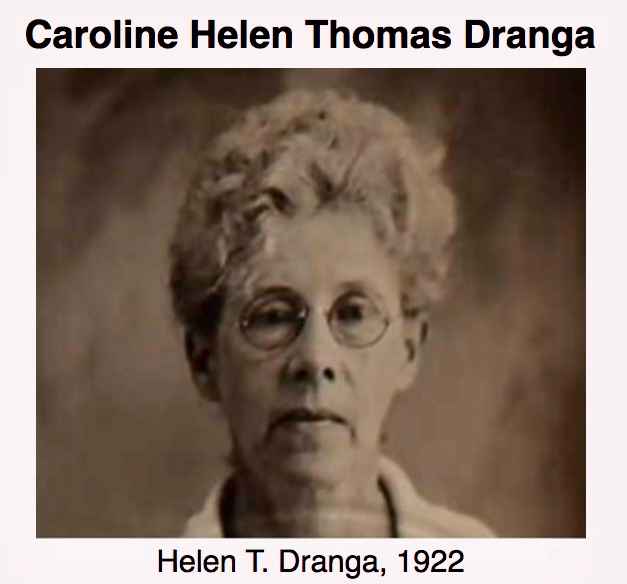 Carrie Helen Thomas (Helen T. Dranga) was born in Oxford, England in 1866. With her husband Theodore, Dranga lived in Oakland from 1894 until moving to Hawaii in 1900.
Helen Dranga was among a number of visiting and newly resident artists in Hawaii in the early 1900s who wished to express in their art a sense of Island color and culture. Along with Dranga, some of these artists were Theodore Wores, Bessie Wheeler, Hubert Vos, and Matteo Sandona, all part of a general movement to capture on canvas images of Old Hawaii before it disappeared. One such example of Dranga's work is 'Portrait of a Polynesian Girl' (circa 1910), which depicts a Polynesian girl dressed in white and garlanded with an orange ilima flower lei. Warm light through the foliage of pandanus leaves illuminates the ground and her figure, creating a lively pattern of light, shade, and reflection on her face.
1800 to 1940 was considered the 'golden era' of Hawaii, and artworks specifically from this period were gathered for the first time in the show 'Encounters In Paradise', which was exhibited at the Honolulu Academy of the Arts. Most of the pictures were obtained from museums and private collections, and included works by some of the above named artists, as well as Jules Tavernier, Charles Furneaux, John Kelly, and Hilo-based Helen Dranga.
In her later years she produced portraits of her Hawaiian and Chinese friends. She died in Hilo about 1940 and was buried in San Diego, CA.
Credit for the above information is given to:
Don R. Severson, Michael D. Horikawa, and Jennifer Saville authors of Finding Paradise, Island Art in Private Collections; Edan Hughes, Artists in California, 1786-1940; Lynn K. Manuel of the Lyman Museum, Hilo, Hi.; David W. Forbes and Thomas K. Kunichika, authors of Hilo 1825-1925.