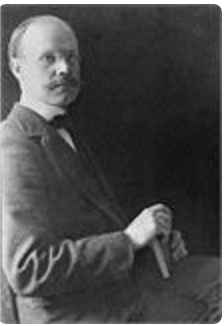 Henry Arnold Alderton, Sr.
Henry Arnold Alderton was born in New York City on December 28, 1863.  A graduate of Columbia University Medical School, Alderton had a successful career as a specialist in diseases of the eye, ear, and throat in Brooklyn until retirement in 1912.  He then moved to Palo Alto, CA and took up the study of painting.  He studied with C. P. Townsley, Richard Miller and Richard Mannheim in Pasadena, Armin Hansen and M. DeNeale Morgan in Carmel, and at the San Francisco Institute of Art.  He spent 1920-21 in Spain and Portugal, and 1927-28 in Hawaii where he had gone to paint.  Dr. Alderton died at his home in Palo Alto on September 30, 1930.  
A Post-Impressionist and plein air painter, his oils on canvas are infused with light; they capture the beauty of California's rolling hills with eucalyptus and oak trees, while his depictions of Hawaii include lush foliage and brilliant tropical colors. 
Credit for the above information is given to: AskArt, 2017