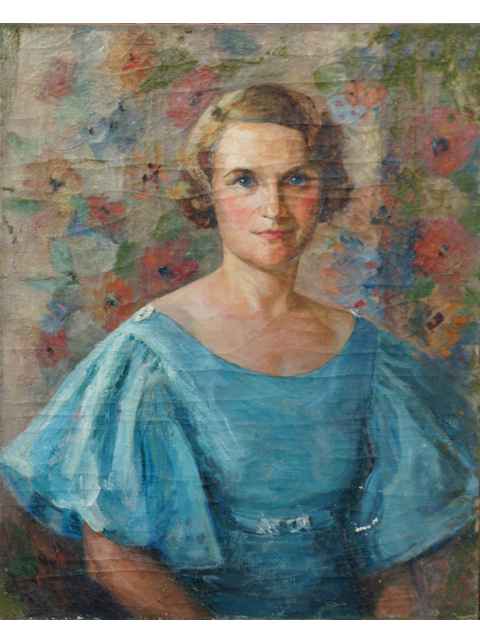 Hailing from Del Rey, California, Shirley Russell's prolific, 70-year career has long endeared her as one of Hawai'i's most popular painter-printmakers. A lifelong learner, Russell graduated from Stanford University in 1908 and took study trips to New York and Paris throughout her career to keep abreast of new trends. Russell moved to Hawai'i permanently in 1923, where she was introduced to and studied with renowned island seascape painter Lionel Walden. She would go on to teach art at McKinley High School in Honolulu for 23 years, where she mentored emerging island artists such as Reuben Tam and Satoru Abe, among many others.

Best known for her oil paintings, which combined an impressionist style with scenic Hawai'i subjects, Russell also created color woodblock prints. Like Charles Bartlett, she published them with Watanabe in Japan. With him, she created several prints, many of them stylish close-perspective renderings of exotic tropical flowers. Russell was a frequent exhibitor at the Honolulu Academy of Arts (now Honolulu Museum of Art), where she mounted three one-person shows and contributed to numerous group exhibitions. She also exhibited on the mainland, as well as in Paris and Tokyo.

Russell painted a wide variety of subjects, including landscapes, still lifes, florals, portraits, and even a series of dolls. Her studies with Walden manifested in several spectacular early seascapes that marry his academic renown with her penchant for abstraction; indeed, a tendency toward the broken brushwork and bright colors of much American regional impressionism during the early decades of the 20th century characterizes Russell's treasured works on canvas.