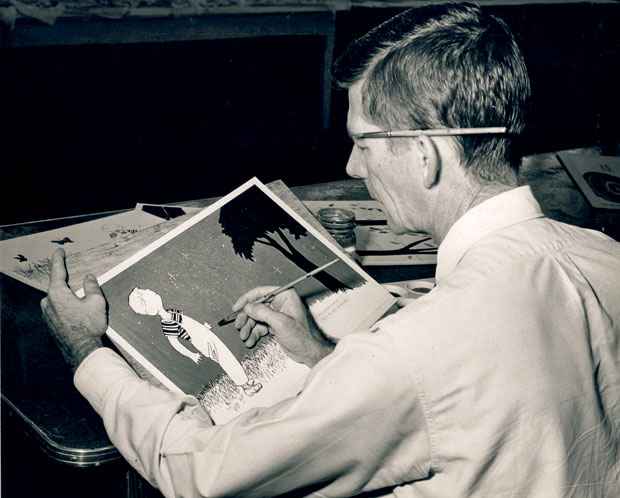 Painter and printmaker Louis Pohl (1915 - 1999) was born in Cincinnati, Ohio, the son of a policeman. He graduated from the Cincinnati Art Academy in 1940 and undertook further studies at the New York Art Students League. On 8 December 1941, he volunteered for camouflage service at Pearl Harbor. Medical discharge a year later. Returned to Cincinnati to become supervisor of Graphic War Services for the Federal Works Agency. After that branch of the government was phased out, worked for a display company engaged in designing visual aid training devices for the army and navy training programs. Later designed commercial displays.

In 1945 came to Honolulu to teach at the Honolulu Academy School of Art, and then at the Kamehameha Schools. In 1960 accepted a full-time position at the Academy of Arts, where he was still teaching as of 1974. Taught for summer sessions at the University of Hawaii.

Exhibited in numerous national and regional shows. One-man shows at Honolulu Academy of Arts (two shows), Cincinnati Art Museum, and the Galerie des Mondes, New York. In 1950 and 1964 selected to design the Print of theYear for the Honolulu Printmakers. In 1956 and 1957 drew the daily cartoon panel "School Daze" for the Honolulu Advertiser. On sabbatical leave 1959-1960, spent most of the year in South America on a foundation grant. Writes and illustrates children's books. Past president, Honolulu Printmakers and Hawaii Painters and Sculptors League. He is listed in Who's Who in American Art and Men and Women of Hawaii.