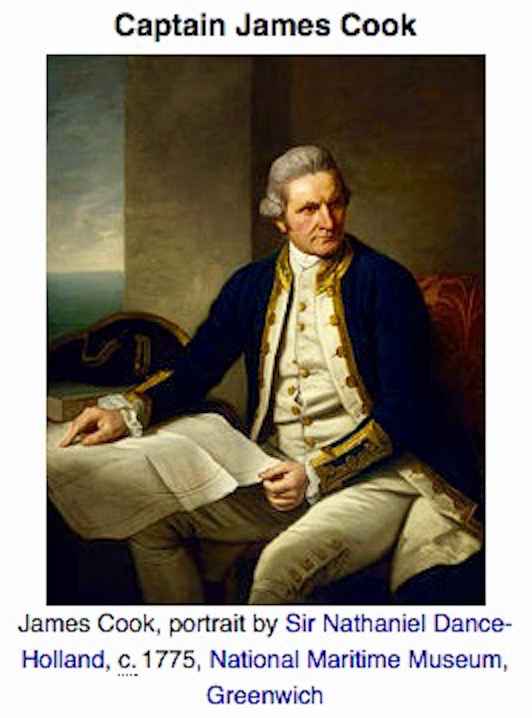 The Artist on Cook's Third Expedition
John Webber  (1752 - 1793)
John Webber was the officially appointed artist for Captain James Cook's third voyage of discovery around the Pacific (1776-1780).
Born in London, the son of a Swiss sculptor, John Webber was apprenticed in 1767 to Johann Aberli, one of the foremost Swiss landscape artists. After three years' training with Aberli, he studied at the Académie Royale in Paris, making many sketches of rural landscapes and learning to paint in oils. In Paris Webber's talent and good manners were noticed, and his early portraits were characteristically intimate and kind. He returned to London at 24, and was admitted to study at the Royal Academy, where he first exhibited in 1776.
On June 24, 1776, Webber was appointed official artist of the Cook expedition at the suggestion of Dr Daniel Solander, the Swedish naturalist who sailed with the first voyage with Cook. It was Webber's job to make drawings and paintings of people and objects encountered on the journey. On this voyage first contact was established with Hawaiian and British Columbian indigenous people, and the crew were amongst the first Europeans to meet the original inhabitants of Alaska and Kamchatka. The illustrations Webber provided for the three-volume set of the official record of the voyage contributed to its immediate commercial success. After he returned to London Webber exhibited paintings and drawings relating to the expedition at the Royal Academy, and over the ensuing years he made a modest income from reworking drawings for sale on commission. However, apart from his connection with Cook, Webber was best known for his landscapes, and he continued to produce portraits until the time of his death.