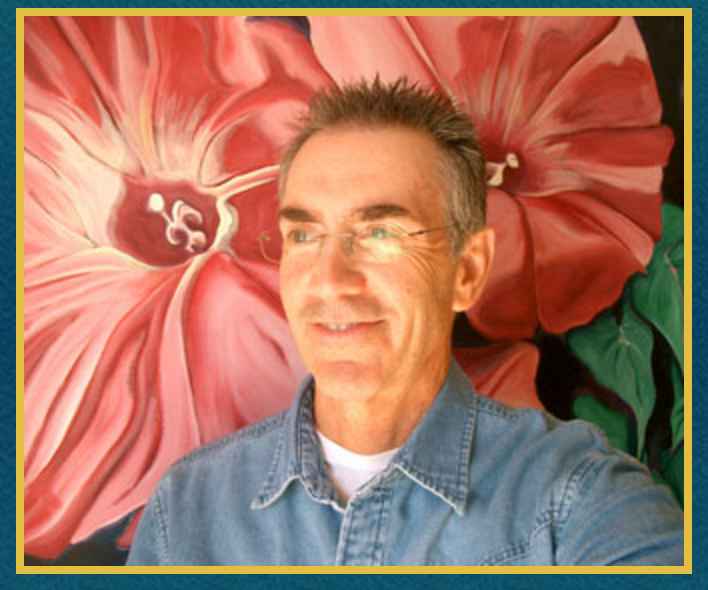 "My paintings are an expression of the visual and emotional impact the tropics have made upon my life. They are meant to make you feel good, to capture your attention, and to draw you into the tropical world as seen through my eyes."



Miles' artistic journey began in black and white. Since he is red-green colorblind, he found security in avoiding color in his early works, which were elaborately stippled pen and ink studies of shells collected on his travels. Experimentation with unconventional uses of watercolor led him to capitalize on his unique vision by developing an innovative style of layering and stippling in his paintings, the result being an intensity of color not usually associated with the watercolor medium. This style was then applied to his other works on canvas with oils and acrylics. Miles' originals are in the hands of collectors throughout the world. His striking works have won numerous prizes at juried shows.



When Miles isn't painting, he is singing, playing guitar and ukulele. He enjoys getting together with friends who play old cowboy songs, Hawaiian music, early rock and folk, and the standards. Riding his bike, playing volleyball, swimming, and disc golf keep him active and provide refreshing respites from the hours in the studio at the easel.
Credit to Wishard Gallery