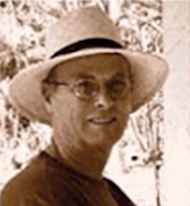 Darrell Hill

American (1941-2013)
Born in Illinois and raised in California, Darrell Hill received formal art instruction at the College of the Sequoias, Fresno State University and Brooks Institute, School of Fine Arts in Santa Barbara. In addition to his work in oil, Hill also works in watercolor and drawing.
While the subject matter of Hill's paintings is diverse, the "Hill touch" is unmistakable in each of his works. His paintings capture the moment of light that often reflects a story and has been described as colorful and comforting, warm and inviting and sometimes, courageous.
Darrell Hill has had numerous successful one-man shows. His works have been featured at exhibitions at prestigious locations throughout the Hawaiian islands as well as galleries in California, Oregon and Texas. These include Security National Bank; College of the Sequoias; Lahaina Galleries in Newport Beach and San Francisco, CA and Bend, OR; and the Brooks Institute School of Fine Arts in Santa Barbara, CA. His work was also selected and featured in Salon International, Greenhouse Gallery of Fine Art, San Antonio, TX.
Hill has generously provided paintings for non-profit organizations which include The Pregnancy Center in Kona; Hawaii AIDs Center; Kona Community Hospital; Holualoa Foundation for Arts and Culture; Kona Art Center; the Big Island Symphony and the Kailua-Kona Library.
He passed away on February 2, 2013 from complications related to congestive heart failure.