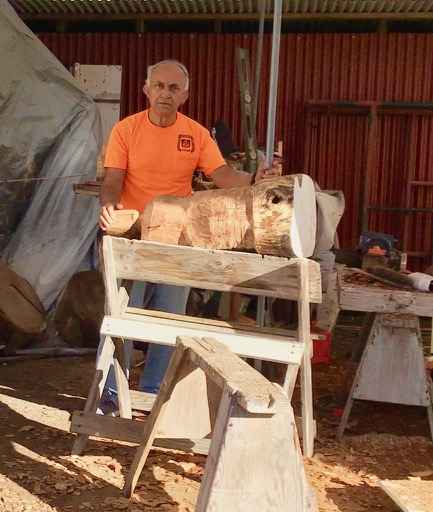 William Bernard Vargas (Rocky)



Born and raised in Hilo, Hawaii. I was as young as 9 years old that I got interested in my brother's achievements in carving tiki and with his help I accomplished a lot more. I learned basic art, and looked at Hawaiian Books with other styles of carving and learned some Hawaiian culture.

At Hilo High School I learned drafting, art and took wood shop. I entered Hilo High School wood show for the Big Island of Hawaii and I took first place in Furniture and Sculpture. My sculptures were sent to Oahu for viewing at First Hawaiian Bank.

My carvings can be seen at Hawaii Tropical Botanical Garden (a 12 ft.) Tiki - (Ku); Giorgio Art Gallery on Kauai and throughout the United States. I even sent sculptures to Guam and Sweden.