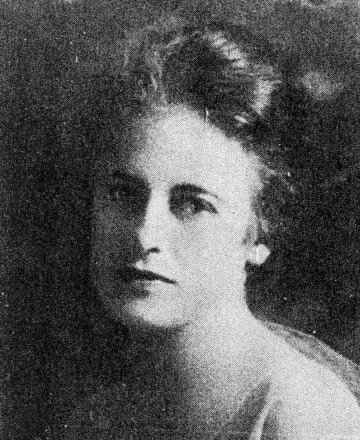 Born in Forest Grove, Oregon, Genevieve Springston Lynch (1891-1960) attended the Pratt Institute in New York and, later, an art school in Chicago. She taught at Punahou School in Honolulu for many years both before and after her marriage to LL Lynch, an executive with Lewers and Cooke. In 1929, she joined "The Seven," a group of women artists working in Hawaii headed by Madge Tennent.

In 1935, when Genevieve Lynch was invited to present a solo exhibition in Paris, it was assumed she was a man; thereafter, her professional name and signature was shortened to "Gene Lynch." In the mid- to late 1930s, Lynch sold works through the gallery at Gumps of Honolulu. She developed a boldly decorative style in her interpretations of exotic Hawaiian plants. Her floral subjects, always popular with the island audience, are large, striking, and dramatic. When she and her husband retired, they moved to Palo Alto, California, where she continued to paint until she died in 1960.

Close detail of the flowering plant such as White Ginger, here, is emblematic of the style of painting pioneered by Georgia O'Keefe and imported to Hawaii in 1939 during O'Keefe's assignment to create promotional imagery for the Hawaiian Pineapple Company.