Come celebrate the art of woodwork!
Join us on Saturday, January 12, from 5 to 7 pm for the opening of the premier wood show on our island, the Hawaiʻi Wood Guild 2019 Invitational Masters Show.
The guild will fill the gallery with wood art and furniture, ranging from calabashes, dining tables, coffee tables, and consoles to sculptures. Artistic mastery and imagination are hallmarks of the works they craft from reclaimed wood, "dead fallen, dying trees salvaged for the wood artists' use." According to HWG President, Marcus Castaing, "Most of our guild members bring over 30 years of experience to their woodworking. All this expertise, combined with lots of imagination and some of the most beautiful woods in the world, make for a remarkable exhibit."
The show runs until February 22 and admission is free. Each Saturday during the show, a member of the guild will be at the gallery to talk story with our visitors. All items are available for purchase and must stay through the duration of the show.
The 2018 People's Choice Award & People's Artist Award was announced on Saturday evening: Tai Lake for his "Kona Gold" coffee table.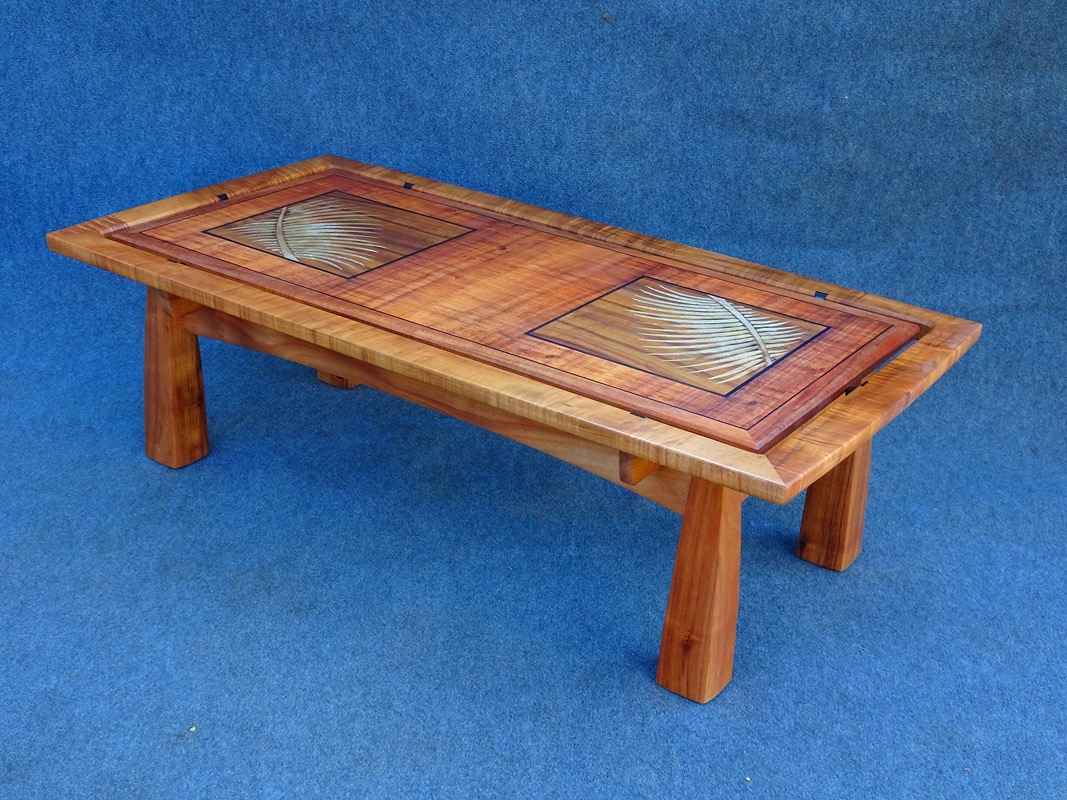 ​